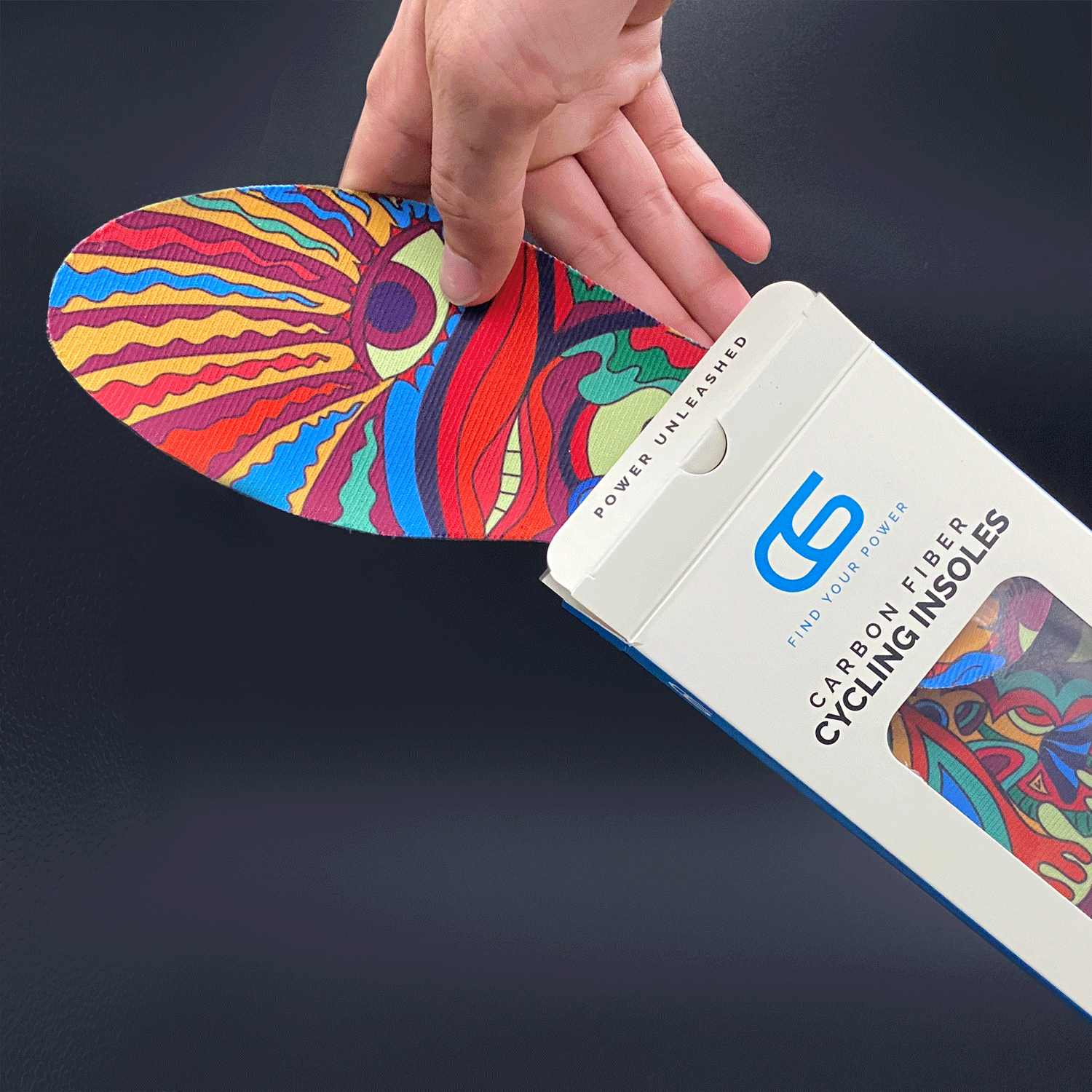 Transform any shoe into a cycling shoe.
C6 Insoles revolutionize the way you ride your bike! Designed by a professional cyclist to boost your performance.
C6's ErgoMetric design reduces fatigue while riding, promotes effective power transfer, and minimizes chance of injury.
Simply replace the current insoles in your sneakers or office shoes with a pair of C6. It's that easy!
Simply slip C6 Insoles into any shoe. Check out the benefits!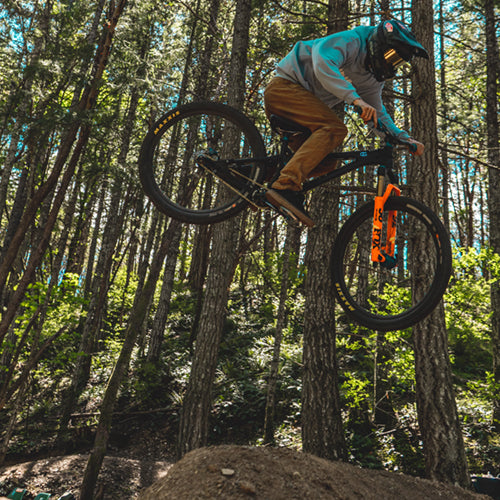 FOOT PROTECTION

C6's ErgoMetric design means less fatigue when riding and a reduced chance of injury.
OPTIMIZED POWER TRANSFER

The C6 plate that forms the base of the insole maximizes the muscle power transferred into each pedal stroke.
SUPERIOR GRIP

By lengthening contact points on your shoe, the C6 plate facilitates more grip on your pedals .
REDUCED JOINT STRESS

By evenly distributing the downward force through the entirety of the carbon fiber layer, joint stress is reduced.
USE IN ANY SHOE

Suitable for any regular closed toe shoe. C6 insoles are designed to be trimmed at home for a tailored fit.
ErgoMetric Design

ErgoMetric is C6's proprietary insole shape, specifically designed for biking. The insole provides support for your foot to optimize the power of each pedal stroke. The ErgoMetric shape also reduces pressure on joints and ligaments, to keep you riding stronger happily.

Materials

C6 Insoles use a 3k twill carbon fiber weave, combining strength and optimal flex. Laid up using our proprietary FiberX process and with a centre of 100% high density EVA, C6 insoles are supportive and minimize power loss. A polyester top layer adds comfort and wicks moisture.

Health Benefits

Protect your joints, muscles and tendons while riding. C6 adds appropriate support and stiffness; the insoles remove pressure from your joints by optimizing foot function and weight distribution. The firm carbon fiber plate also protects your feet against injury.